2013 is coming to an end and 2014 is coming soon. Standing at the source of the New Year, Fujian Yuchen Garment Co., Ltd. presents a positive and happy scene. The employees take their own practical actions to welcome the last carnival of 2013, "Christmas". arrival.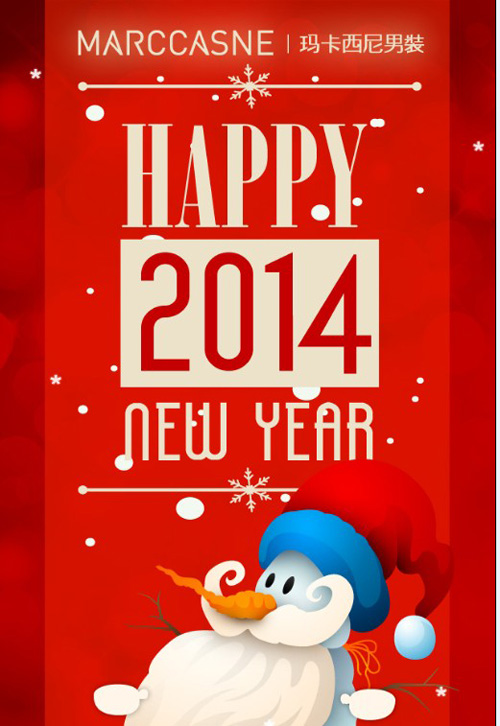 As a well-known fashion men's wear brand MARCCASNE, since the creation of the brand, it has been adhering to the European fashion design concept, integrated with international fashion elements, with a simple, stylish, artistic style, attracting the attention of the global pursuit of fashion men. , gradually developed into a unique fashion men's fashion brand personality, won a good reputation in the market and the brand reputation, has become a dark horse in the fashion men's wear industry, representing the European fashion men's brand.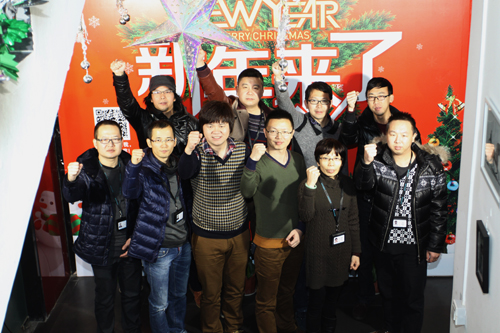 In 2013, Fujian Yuchen Garments Co., Ltd. made a leap year for development. In recognition of the employees who worked hard with the company over the past year, Fujian Yuchen Garments Co., Ltd. has carried out Christmas activities in a lively, distinctly themed and content-rich manner. There are plenty of prizes waiting for you to participate. This Christmas raffle draws not only new forms but also rich prizes. It adopts the most advanced mobile interactive mode in the world, uses the mobile phone sweep code lottery method, and combines the interactive center of the brand WeChat service number, through online and offline integrated interactive activities, allowing employees to obtain prizes in a relaxed and pleasant atmosphere, and to strengthen employees. Learn about the company's brand culture and feel the power of mobile marketing in today's era.
In the upcoming 2013, Fujian Yuchen Garments Co., Ltd. has made remarkable achievements. Its sales value has repeatedly exceeded expectations and the corporate brand culture has achieved remarkable results. Thanks to these achievements, all employees are "sincere and dedicated. The pragmatic style of work; the unity of the company's employees, the spirit of no complaints and pay, but also the full expression of the core criteria of the innovative, honest, efficient and dedicated Marcini brand. We believe that Fujian Yuchen Garments Co., Ltd. will make new breakthroughs in the coming year. The company follows the fine tradition of the enterprise, advancing with the times, exploring ideas, and working together to create a more brilliant tomorrow for the company.
Using double-layer fabric, adjustable light, do not take up space. Not only the advantages of cloth and yarn are combined, but also the function of a hundred leaf curtain, a roll curtain, and a Roman curtain. European style, double-layer transparent curtain design -- the middle transparent curtain has a louver curtain open dimming function, adjust the angle of the curtain, can make different light permeability curtains overlap, with a soft texture. Locally adjustable light.
Roller Blind Curtain Shade Gauze Zebra
Zebra Shades Window Blinds,Zebra Window Blinds,Zebra Shade Blinds,Roller Blind Curtain Shade Gauze Zebra
SHAOXING XIANHENG INTERNATIONAL LTD. , https://www.sxcurtain.com