Traffic iteration, transformation and upgrading are the general trend and the result of technological development. Brands have transitioned from a product-centric era to a user-centric era. Business models have undergone subversive changes and reconstructions from things to business relationships, products, sales channels, and customer communication. Physical stores are also facing a new reshuffle in this round of impact. Where to go? There are new solutions when there are pain points. e-Shengbao provides a new way for physical businesses to break through.
When will the tide of physical store closures end?
The news of the "closure wave" of physical stores is endless. At the beginning of 2015, young people who were skilled in using electronic devices and were price-sensitive switched from physical stores to e-commerce websites, and the computer city ushered in a wave of closures everywhere. This is the beginning of a wave of physical store closures.
The rise of e-commerce, the decline of physical stores. After the "Double 11" in 2015, the e-commerce transaction volume exceeded 91.2 billion yuan, a record high, of which the mobile terminal accounted for 68%. Traditional brands such as Haier and Uniqlo have also made the list of sales champions. Offline companies such as Yintai and Suning also participated in this year's "Double 11".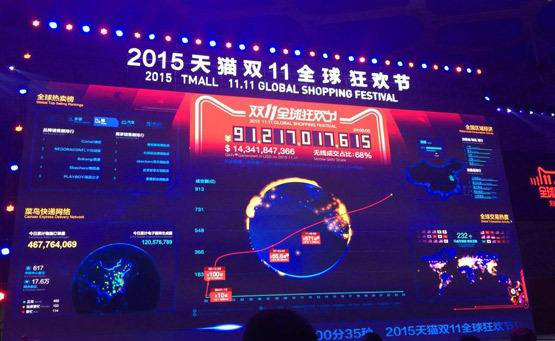 The impact of e-commerce has plunged traditional sales channels such as department stores into a bitter battle. In addition to branded physical stores, small and medium-sized physical stores can only face storms. Traditional offline retail is faced with pain points such as low floor efficiency, low repurchase, weak marketing, and low human efficiency. It presents problems such as serious homogeneity, weak marketing awareness, low customer retention, and high rents. The rapid impact of new retail, Undoubtedly, it has accelerated the wave of physical store closures, especially during the 2020 epidemic.
Shopping malls, department stores, restaurants, etc. are generally closed, and cash flow has been tested. According to Kearney data, in the first quarter, the epidemic will cause 1.5 trillion to 3 trillion economic losses to the retail catering industry.
How does the physical store reverse and win?
The reshuffle does not mean a complete replacement, but a considerable part of offline physical stores are likely to be eliminated.
In the case of e-commerce, physical stores have their biggest weakness in traffic, and their biggest advantage lies in their refinement and depth of service. Once the e-commerce "price" counterattacked physical stores, now physical stores need to use "services" to make a comeback.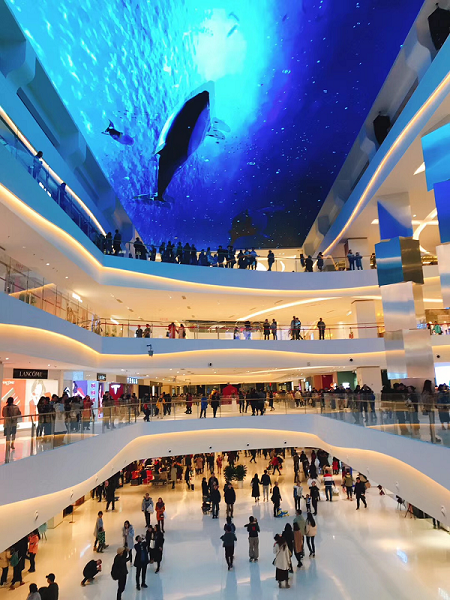 It is not easy to reverse the victory over e-commerce. Factors such as people's consumption habits, social trends, technological development, etc., are driving changes in consumption habits. The law of "if you can't beat them, join them" also applies to physical stores. Through smarter technology and marketing, the services of physical stores can be more precise and refined, thereby enhancing competitiveness, so that they will not be crushed by the wheels of history.
For example, platforms such as e Provincebao are already helping brick-and-mortar stores to touch the Internet intelligently. It is especially friendly to small and medium-sized physical stores with limited funds.
How does the "new store 1+1+1" model empower physical stores?
At the press conference on August 18, 2020, Zhang Xiaowen, the founder and CEO of Huamengren, introduced eSaobao to everyone. eSaobao is based on 5G, cloud technology, big data, and AIoT to promote "digital infrastructure", and it is a way to step up the close integration of online and offline scenarios, and integrate local life and new retail social AI smart new stores, building a smart society The retail network system meets current development trends and the needs of physical merchants.
eSaobao directly hits the pain points of physical businesses. In terms of traffic, it gathers traffic from its social e-commerce platforms to cover 360 lines of offline clothing, food, housing, transportation, food, drink and entertainment, forming a closed-loop traffic, and innovatively aggregate traffic to empower physical stores and upgrade across borders to create entities The "new store 1+1+1" model of stores, online stores and cross-border stores breaks the communication barriers of traditional physical stores and helps physical stores to transform and upgrade in the new retail wave, from a linear business model to an exponential business mode.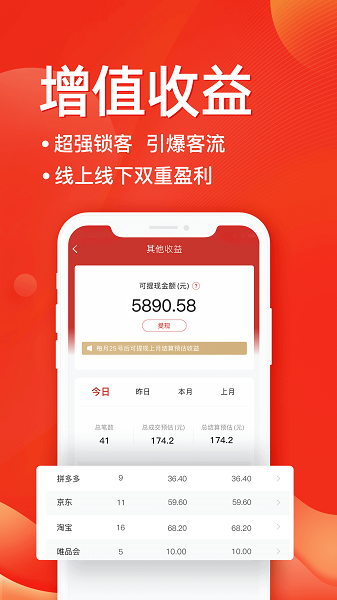 Among them, "New Store 1+1+1" is the function of e-Saobao to upgrade the pain points of physical stores. The first is to help physical stores through the two major functional systems of social customer relationship management and application service providers to help merchants achieve refined member management, precision marketing, and one-stop service. At the same time, it helps merchants to lock customer preferences and achieve precise reach. Improve the conversion rate; give business community building personnel and technical support, help businesses build their own traffic pools, and improve business repurchase rates and store identity.
Secondly, help physical stores to touch the Internet, and entering is an "online store". Through precise recommendations, we can divert online traffic to offline. Through the accurate calculation of cloud data, we recommend high-quality and low-priced local lifestyle products to consumers, so that consumers can enjoy high-quality services at ease, and also increase exposure opportunities for stores.
Finally, eSaobao supports cross-industry cooperation. Platform merchants such as Taobao, Tmall, JD.com, Pinduoduo, and Vipshop have entered strongly, and mass products are arbitrarily promoted, creating more possibilities for the realization of merchants' private domain traffic.
New stores, new data, new marketing, a series of targeted empowerment of eSaobao, aiming to build an aggregated empowerment platform for social AI smart new stores, "make merchants better manage more revenue."
The collapse of physical stores, apart from the impact of the epidemic, the core reason is not only the impact of e-commerce, but the main reason is the homogeneous competition. Since service is the "killer feature" of physical stores, if you can't achieve refinement and differentiation, you can only "paint the ground as a prison". A series of empowerment of eSaobao has given more small and medium-sized physical stores with equal opportunities for competition, and weakened the starting line for capital to enter the market. It also played an indispensable role in economic recovery in the post-epidemic period.
Soccer Wear Top Polyester,Mens Soccer Wear Top,Mens Dry Fit Soccer Wear Vest,Men'S Crew Neck Vest
Shaoxing Yizhong Textile And Garment Co.,Ltd , https://www.yizhongsport.com